Product Detail
Product Tags
Parameters of Pod Electronic Cigarette:
| | |
| --- | --- |
| Product Name | Pod E-Cigarette M20 |
| Coil Material | Honeycomb Ceramic Heating Module |
| Product List | Battery*1, Pod*2, Type C*1 |
| Puff | About 300 Puffs (2.0ml) |
| E-liquid Ingredients | PG, VG, Plant Extract, Flavorings, Nicotine Salts |
| Dimensions | 23*11.6*113mm |
| Battery Capacity | 700mAh |
Introduction to Pod E-Cigarette:
Different from traditional Pod E-cigarette, VANGU M20 adopts the design of separating battery stick and pod. The battery stick is designed with a full-screen LED display screen. The full set of M20 includes a battery stick, 3 replaceable pods and a type-C charging cable.
The body of VANGU M20 is molded in one mold with UV technology. The coil is made of PCTG food grade material. The body and holder are ergonomically designed to make you feel comfortable with your hand, which makes you feel the mouth when you hold and vape. The power percentage and number of puffs are clearly shown on LED screen. You can have a clear mind about the power and number of puffs remaining. The device can reset the value to zero when reaching 999 puffs.
VANGU M20 is available in 4 colors: Dark Blue, Red, Yellow and Pearl White. It comes with black holder. The white one is calm and atmospheric, the red one is enthusiastic and energetic, the blue one is noble and youthful, and the yellow one is lively and brilliant
When you habitually pick up the e-cigarette and want to have a sip, but it shows that the power is insufficient, at this time, VANGU M20 can charge and refuel the battery. The 700mah battery can really achieve 24-hour online battery life. With a large capacity of 2ml, you can achieve mouthful satisfaction yet without cutting-off power. It enables you to record the number of puff and power percentage without causing daily trouble.
VANGU M20 employs three-layer anti-leakage design. It has multiple silica gel packaging technology at the top and bottom to quickly absorb condensed oil and prevent inhalation. It has the third generation of high-density anti-seepage honeycomb ceramic coil design to make e-liquid flow anywhere and to prevent e-liquid from leaking to guarantee safety, which not only solve the leakage issue, but also increase the amount of smoke.
The selling points of VANGU M20 is very attractive. We provide many flavors for you to choose with rich taste experience. We use 3.0 honeycomb ceramic coil technology to provide full smoke and smooth taste as the new generation Nic salts e-liquid can restore the strong throat hit.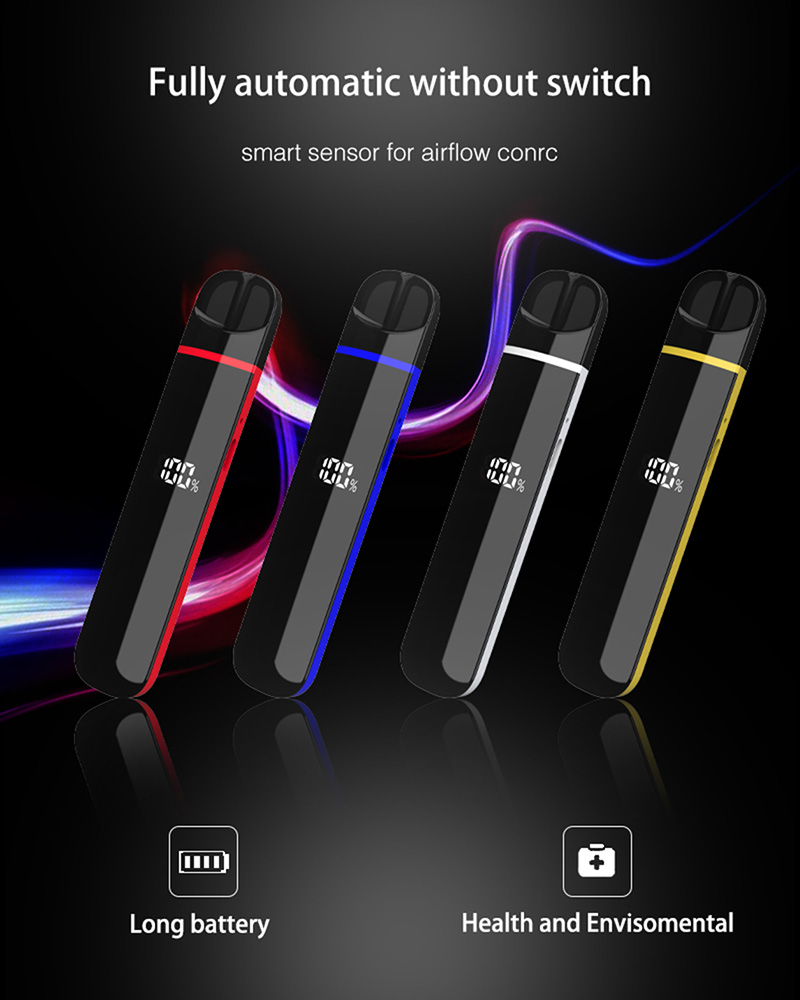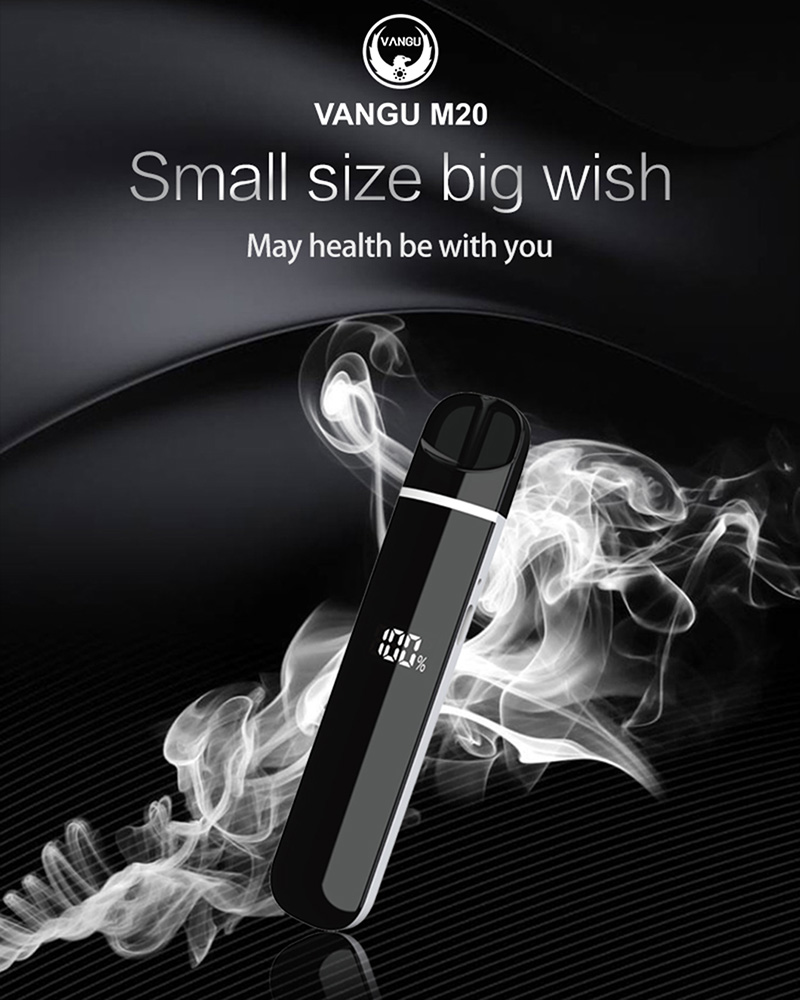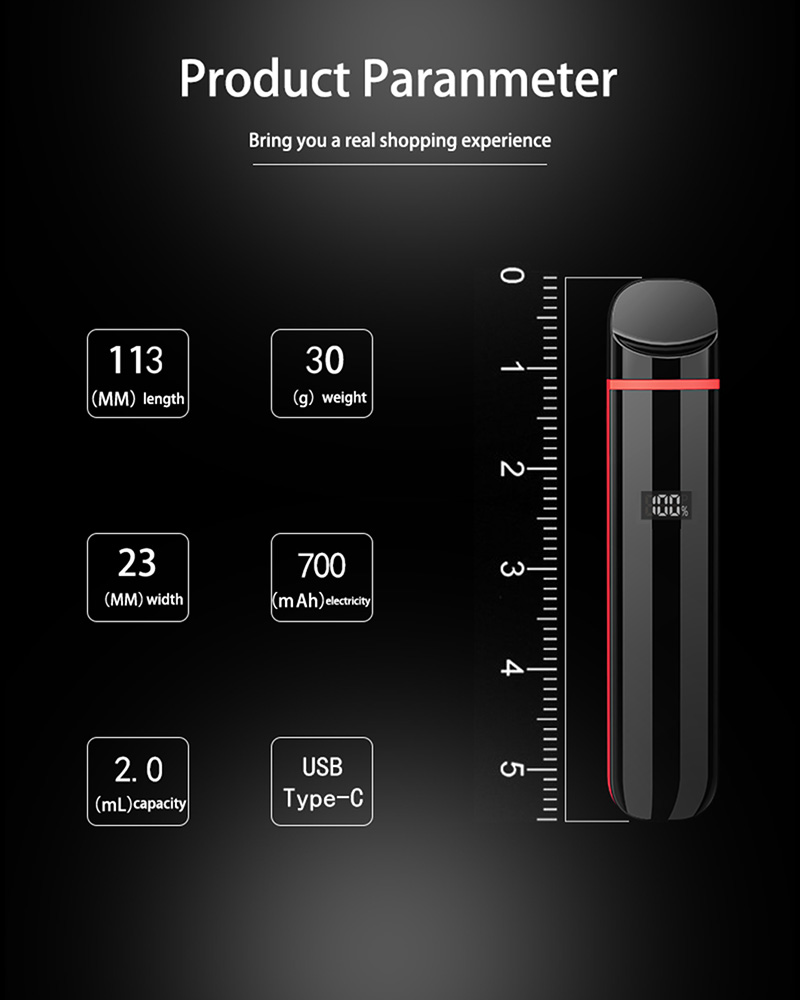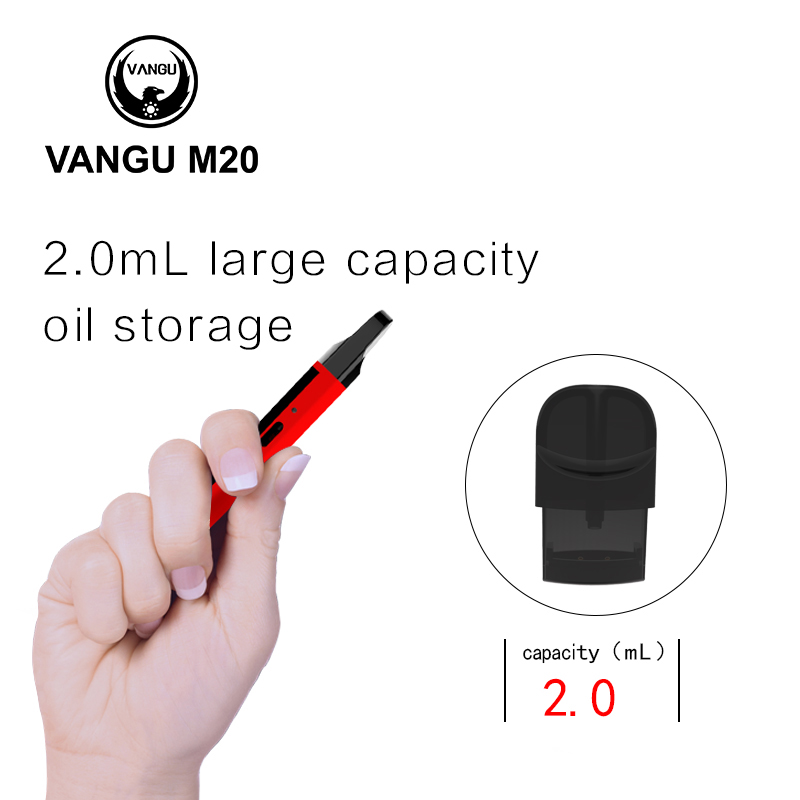 ---
Previous:
Next:
VANGU P20
---