Vangutech Disposable VANGU P20 650mAh 1000puffs
Product Detail
Product Tags
Parameters of Disposable E-Cigarette with Dust-Proof Holder:
| | |
| --- | --- |
| Product Name | Disposable E-Cigarette with Dust-Proof Holder |
| Dimensions | D19*84mm |
| Product List | Disposable device*1, dust-proof cap*1 |
| Puff | Capacity: 4.5ml, about 800 mouth |
| E-liquid Ingredients | PG, VG, Plant Extract, Flavorings, Nicotine Salts |
| Weight | 37g |
| Battery Capacity | 650mAh |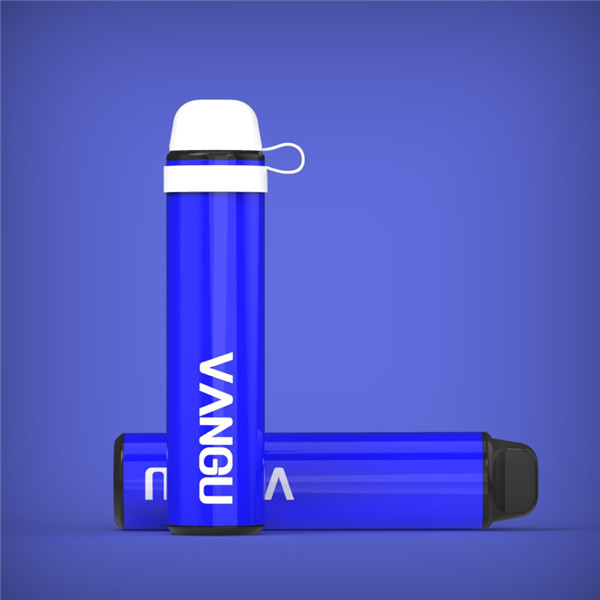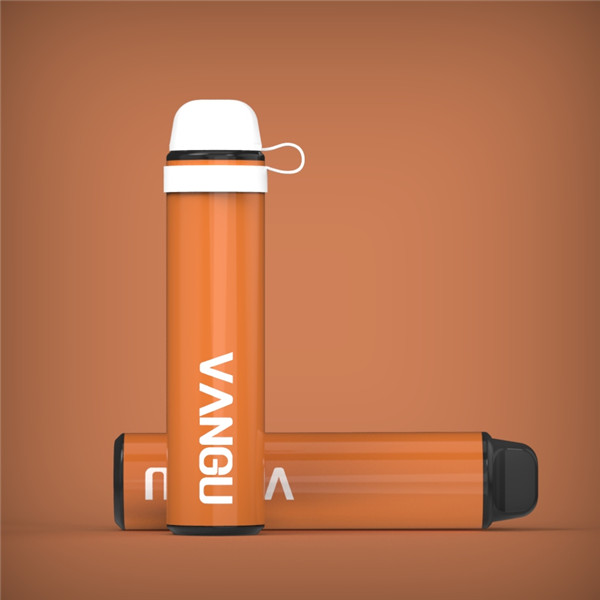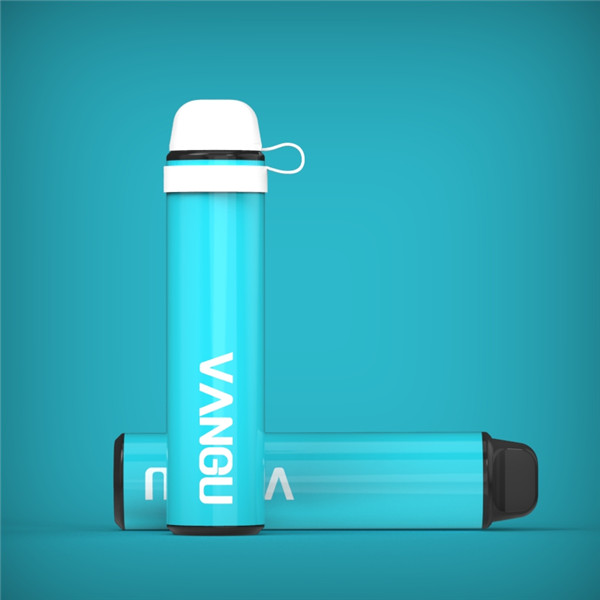 VANGU P20 disposable e-cigarette with dust-proof holder adopts cylindrical vertical body design, thus it can stand and lie down as you place it but it cannot roll at will. The unique appearance allows you to use it to the fullest. The worthy dust-proof cap or holder can effectively prevent the disposable device from contaminating. No matter who you are, you can freely enjoy the device without causing any social interaction trouble, and you can freely choose the flavor you want. The material is of good-grade standard.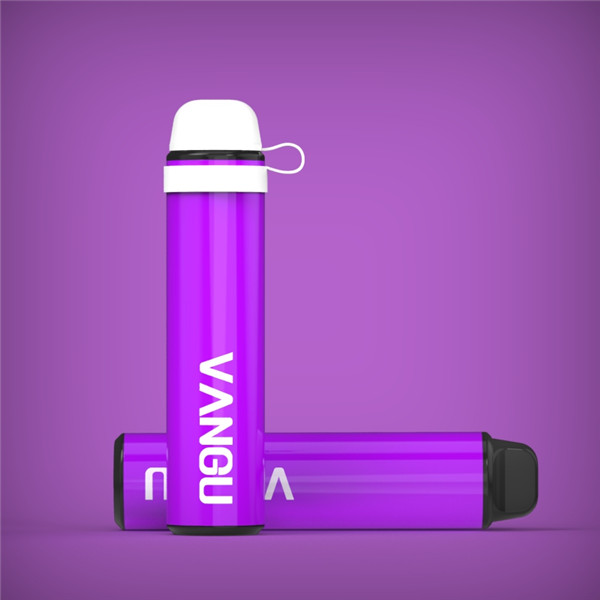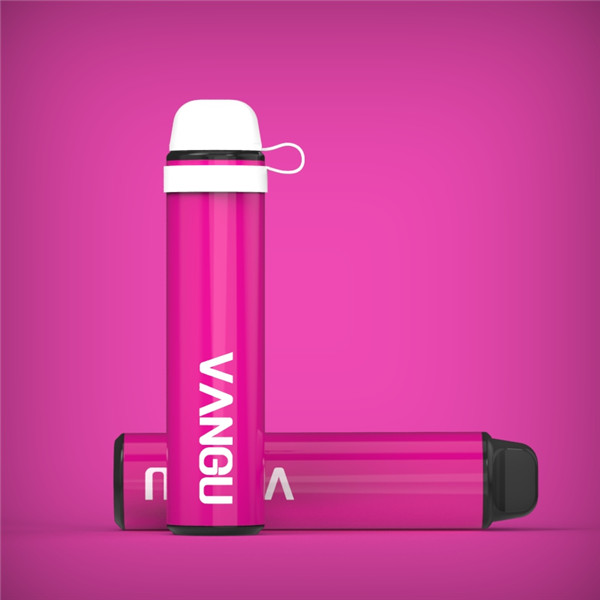 The whole body of VANGU P20 is made of automobile metallic paint, which makes it feel comfortable and smooth. Holding it in your hand, you can feel the delicate and smooth texture, which greatly fits the skin. VANGU P20 does not have any buttons, allowing you to vape anytime. With a light and compact shape, VANGU P20 is easy to carry. Many flavors are available including the taste of real tobacco, and they can replace traditional cigarette perfectly without tar.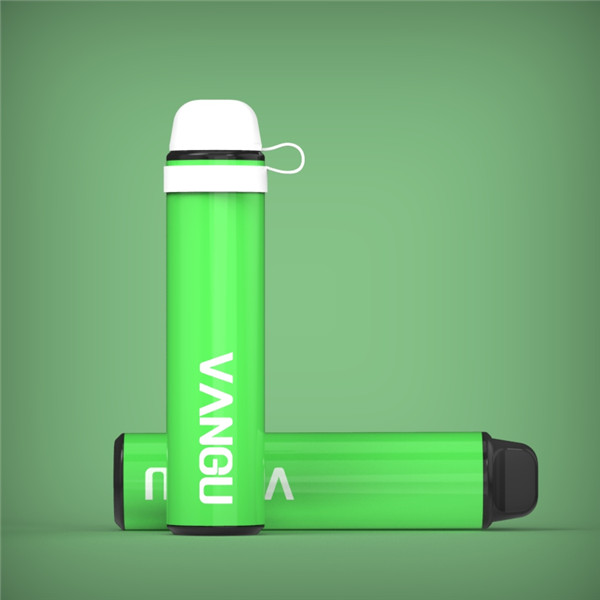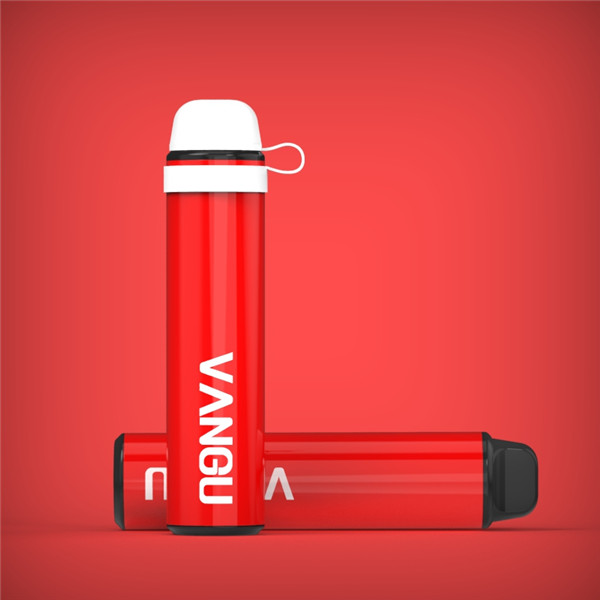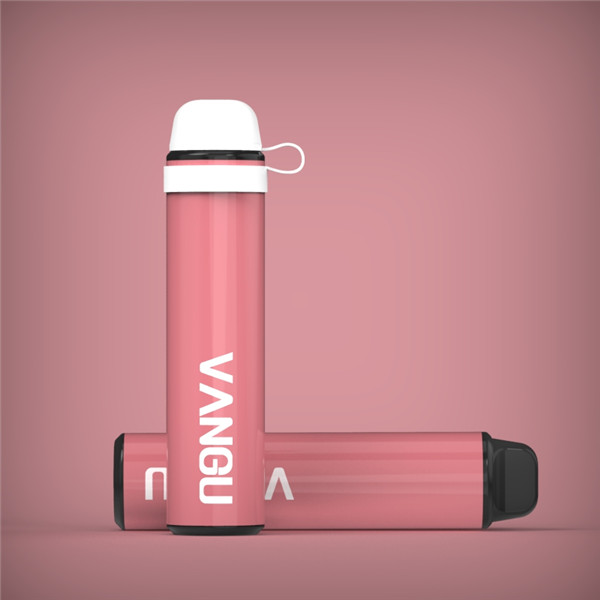 There are altogether 10 colors for P20 on the market. Each color represents a flavor: yellow for mango, pink for peach oolong, white for strawberry lychee, wathet blue for cool mint, red for watermelon, green for lemon ice tea, rose red for orange soda, orange for energy drink, dark blue for mix berries, and purple for grape ice. The variation of colors and flavors not only meet young people's requirement of color, but also let them have a clear mind of flavors.
The taste of disposable e-cigarettes has both a cool feeling and a soft feeling of throat hit, and it will not bring too much stimulation to the throat. The smoke is delicate and pure, providing the satisfaction of smog silky.
Apart from appearance and taste, we also attach great importance on leakage-proof. No one wants to get a device with e-liquid leakage on the surface. Worse still, if leakage happens, the life span of device will be shortened, and smoke will disappear if e-liquid leaks. P20 is designed with a leakage-proof and a self-contained oil tank to prevent leakage, and even if the device is carried upside down, leakage will not happen.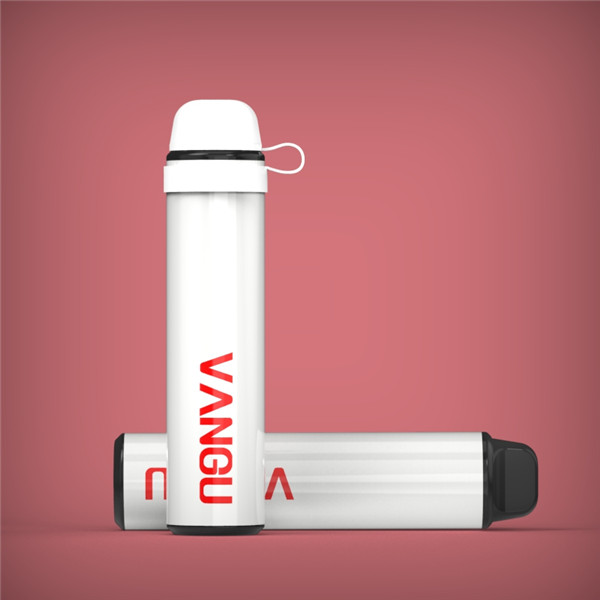 VANGU P20-STRAWBERRY&LYCHEE
Wonderfully Fragrant Flavors Present Different Results.
You Can Always Find One Flavor That You Like.
One-Key Operation to Guarantee Great Pleasure.
Our Product R&D Team Is Pursuing Humanized and Simple Human-Machine Interaction Experience.
Rich Flavors Guarantee Different Tastes and Huge Smoke Provides Rich Experience.
Brand: Vangutech
Warranty: 2 Years
Weight: 30g
Voltage: 3.7V
OEM: Support
Type: EGO
Variable Wattage: OtherVariable
Voltage: Other
Mechanical Mod: Other
Fully Charged Time: Other
Suitable for: ALL>18
Display: Without Display
Flavor: Fruits Series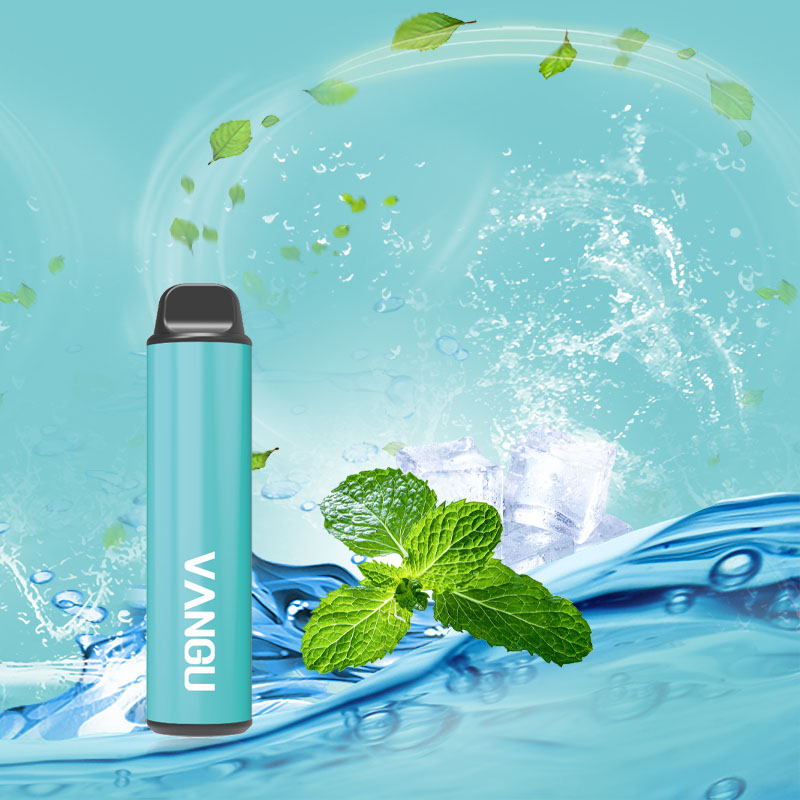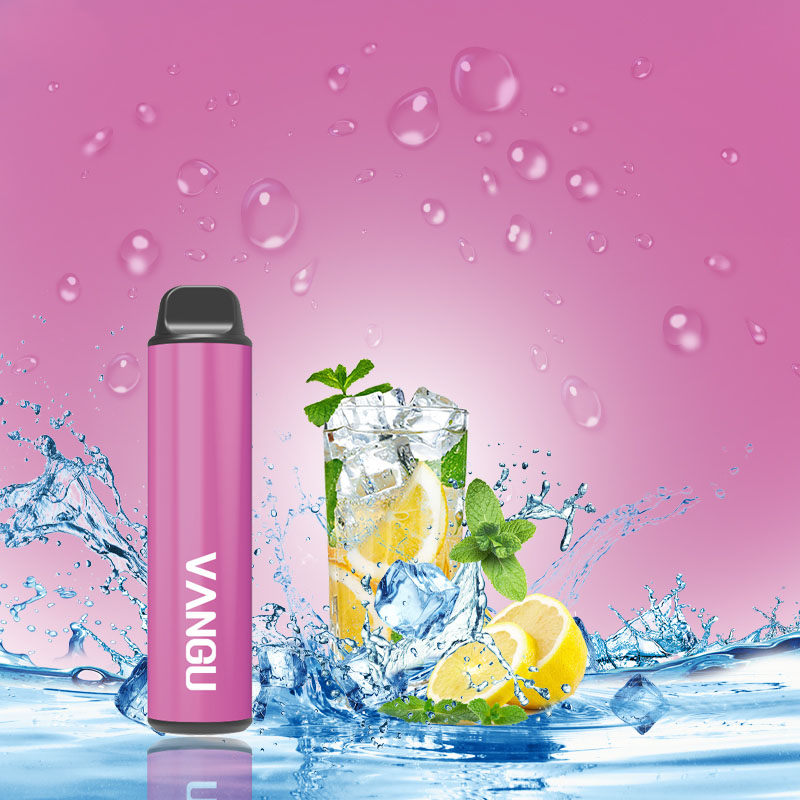 Disposable: Disposable
Certification: FCC
Charging Type: Wireless
Material: Aluminium Alloy+PCTG
Start Mode: Sensor
Nicotine Concentration: Middle
Logo Printing: With Logo Printing
Resistance: 1.5ohm
Battery Capacity: 650mAh
Pod Capacity: 4.0ml
Puffs: 1000+Puffs
Vangutech P20 Disposable Vape Pen
VANGU P20 is a device without the hassle and worries of refilling and recharging. Featuring a draw-activated firing mechanism The VANGU P20 Disposable Pod Device is a pre-filled nic salt disposable vape. With 50mg nic salt strength, and a small discreet profile that fits within the palm of the hand. It's a perfect device for those who are always on the go and don't like carrying a lot of stuff for their vaping devices.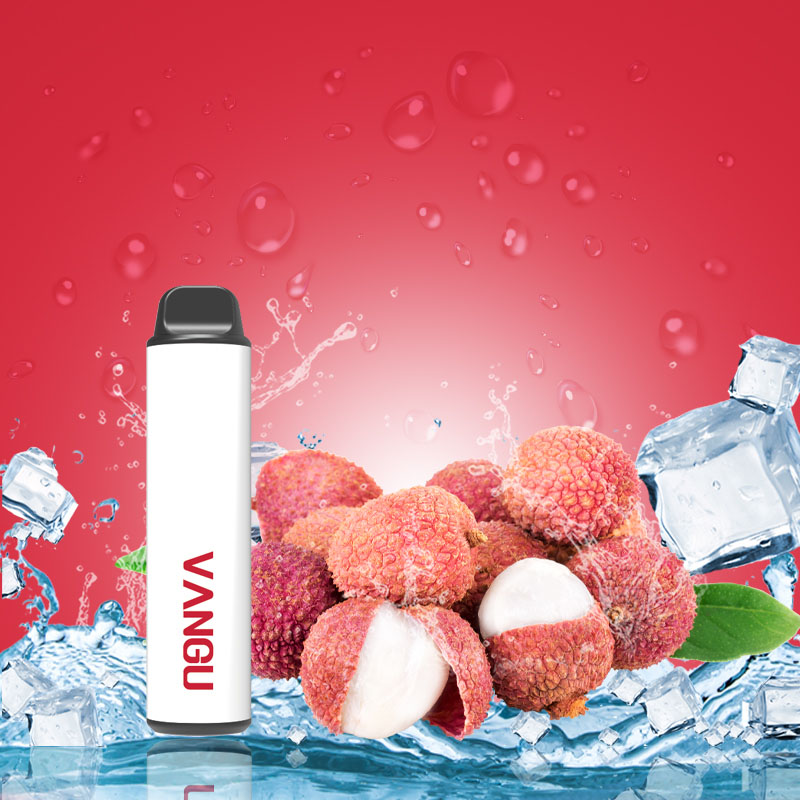 Disposable - Non-Rechargeable; Non-Refillable
5% Salt Nic Strength
Approximately 20 Cigarettes / Pack
1000 Puffs Approx.
Draw-Activated Firing Mechanism
Juice Viewing Window
Integrated 650mAh Battery
4.0mL Juice Per Puff STICK
Body Material: Stainless steel
Color: Various
Protection: Overheating, Short-circuit
Available Flavors: Ice Mango | Peach Ice | Strawberry Lychee | Mint Ice | Lush Ice | Lemon | Orange Sodas | Energy Drink | Blueberry Ice | Grape Ice
Vanguard is a professional e-cigarette manufacturer specializing in research, development, production, sales and service.The company is located in the global e-cigarette production base in Shenzhen, the factory is located in Changan Town, Dongguan City, the site area is nearly 3000 square meters.

The company has set up an e-cigarette r&d team to develop new e-cigarettes. The core members of the team are all senior r&d personnel engaged in the industry for 8 years, with rich experience and keen insight into the market.The company adheres to the original e-cigarette development mode, adheres to the independent brand development idea, and strives to produce independent e-cigarette products. At the same time, we have fast and thoughtful supply and marketing services, provide customers with ODM and OEM production methods, and meet customers' innovative development, independent brand, customized production needs.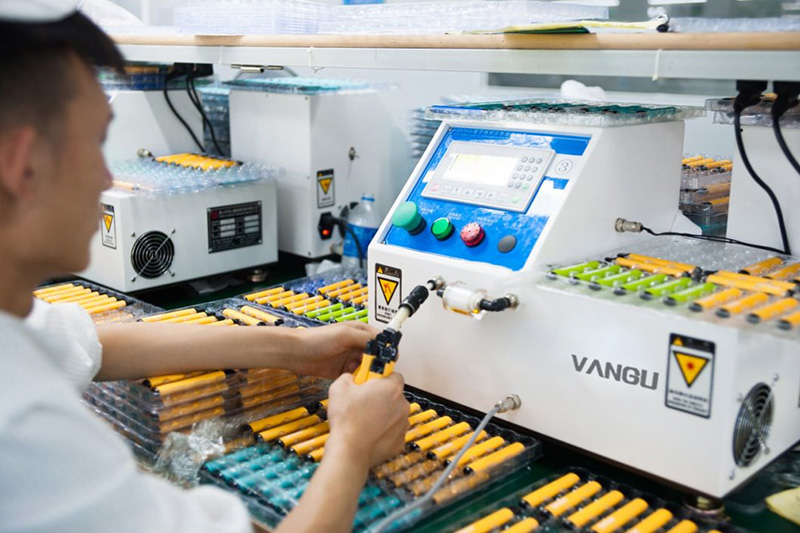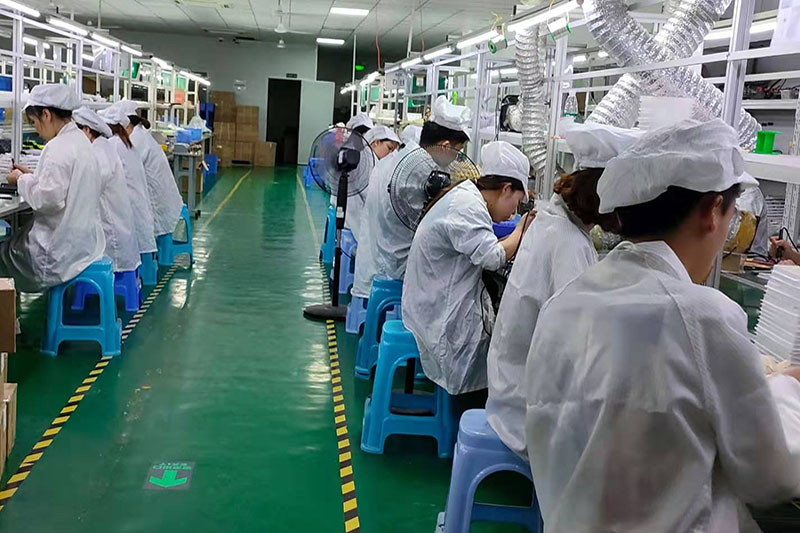 Vanguard is dedicated to producing safe, healthy and modern products for consumers worldwide.Our products have been tested or certified by the CE/FCC/RoHS/FDA program of third-party testing organizations and have met the regulatory standards of the European Union and the United States market.All parts of the product in contact with oil meet food grade standards.Our products are exported to medical institutions in the United States and meet the highest standards of market recognition in mass consumer markets in North America, the European Union, Japan and Korea.
E-cigarette assembly workshop is equipped with 6 production lines, automatic sealing machine, automatic packaging machine, automatic coding machine.And has a perfect quality control process, and equipped with automatic oil injector, vibration tester, negative pressure test.
Instrument, mouth number tester, suction resistance tester, monthly production capacity of 3 million.
---
Previous:
VANGU M20 POD
Next:
VANGU K20 HNB
---